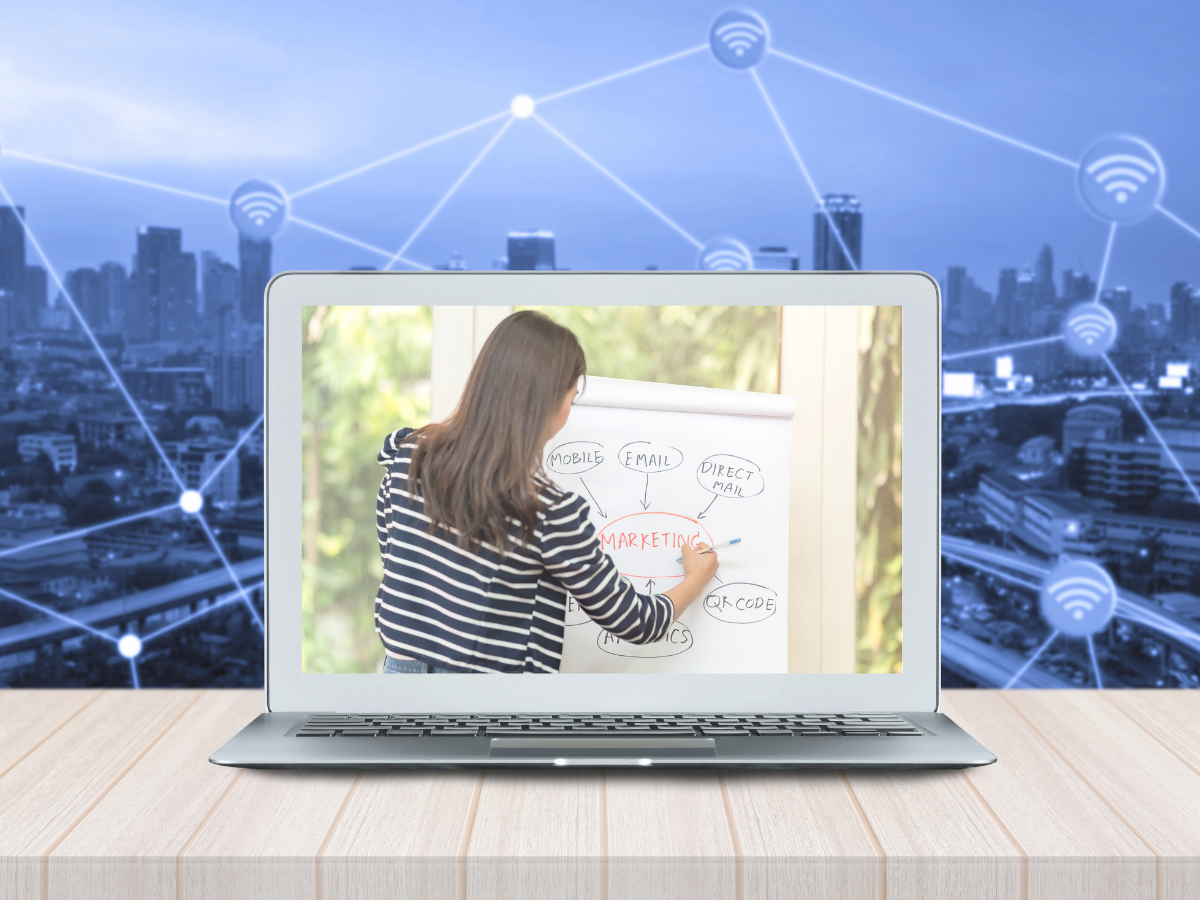 What Will Smart Cities Do for Marketing? How Location Based Marketing & Geofencing Will Help!
Smart cities will do wonders for marketing due to the information it makes available. Read on to find out more.
The smart city market is very much in its infancy. Right now, marketing for smart cities is much like marketing for the AR and VR space; except even smaller. Some of the most promising and far-reaching applications for smart cities include transportation, water and energy management, and environmental protection. 
However, the opportunities for marketers in a smart city are far off right now. They're limited to using disparate devices and trying to create connections between them. These include smart speakers, smartphones, smart sensors, etc. However, in the future, there is huge potential for marketing in smart cities. 
Increasing Touchpoints 
Marketing for smart cities will depend on a greater number of touchpoints. With billions of sensors being installed in buildings, vehicles, parking meters, etc. companies will have more data to play with. So much more data will mean increasing insights and more areas to exploit economically and socially for marketing. 
If an intersection is known for causing traffic jams, ride-hailing services will identify it as a red zone. If an area is known to be particularly arid and hot, companies can tap certain households for discounts on ACs. Marketing opportunities like these will keep revealing themselves in smart cities. 
Location-Based Marketing 
Location-based marketing will also be a huge feature of smart cities. Since smart cars, smartphones, smart tablets, etc. will all be connected it'll be easier to tap into them. Companies will find instances to market their products to customers in certain locations. For instance, customers driving by restaurants will receive recommendations or discounts based on their eating history. Entering certain locations will result in ads popping up for local schools or grocery stores, etc.

Content Disclaimer: 
The above review statements are those of the sponsor (Source of content) and do not necessarily reflect the official policy, position or views of the content publisher. The content distribution company is therefore not responsible for the content and its authenticity and legal standing of the above subject matter. Each individual is required to exercise its content when making a purchase from the above offer. The information does not constitute advice or an offer to buy. Any purchase made from the above press release is made at your own risk. Consult an expert advisor/health and professional advisor before any such purchase. Any purchase made from this link is subject to the final terms and conditions of the website's selling as mentioned in the above as source. The content publisher and its downstream distribution partners do not take any responsibility directly or indirectly. If you have any complaints or copyright issues related to this article, kindly contact the company this news is about.  
DISCLAIMER of Liability. IN NO EVENT SHALL OUR PR COMPANY BE LIABLE OR RESPONSIBLE TO YOU OR ANY OTHER PERSON FOR ANY DIRECT, INDIRECT, INCIDENTAL, CONSEQUENTIAL, SPECIAL, OR EXEMPLARY DAMAGES OF ANY KIND, INCLUDING WITHOUT LIMITATION, LOST PROFITS OR LOST OPPORTUNITIES, EVEN IF ADVISED OF THE POSSIBILITY OF SUCH DAMAGES IN ADVANCE AND REGARDLESS OF THE CAUSE OF ACTION UPON WHICH ANY SUCH CLAIM IS BASED, INCLUDING, WITHOUT LIMITATION, ANY CLAIM ARISING OUT OF OR IN CONNECTION WITH ANY OF THE CONTENT, INCLUDING, WITHOUT LIMITATION, AUDIO, PHOTOGRAPHS, AND VIDEOS, OR OF THE ACCURACY, RELIABILITY, OR LEGALITY OF ANY STATEMENT MADE IN OR OMITTED FROM ANY advertisement, sponsorship, endorsement, testimonial, opinion, or other product-related or service-related statement or review appearing in the Websites or in ANY post or article distributed via the Websites.