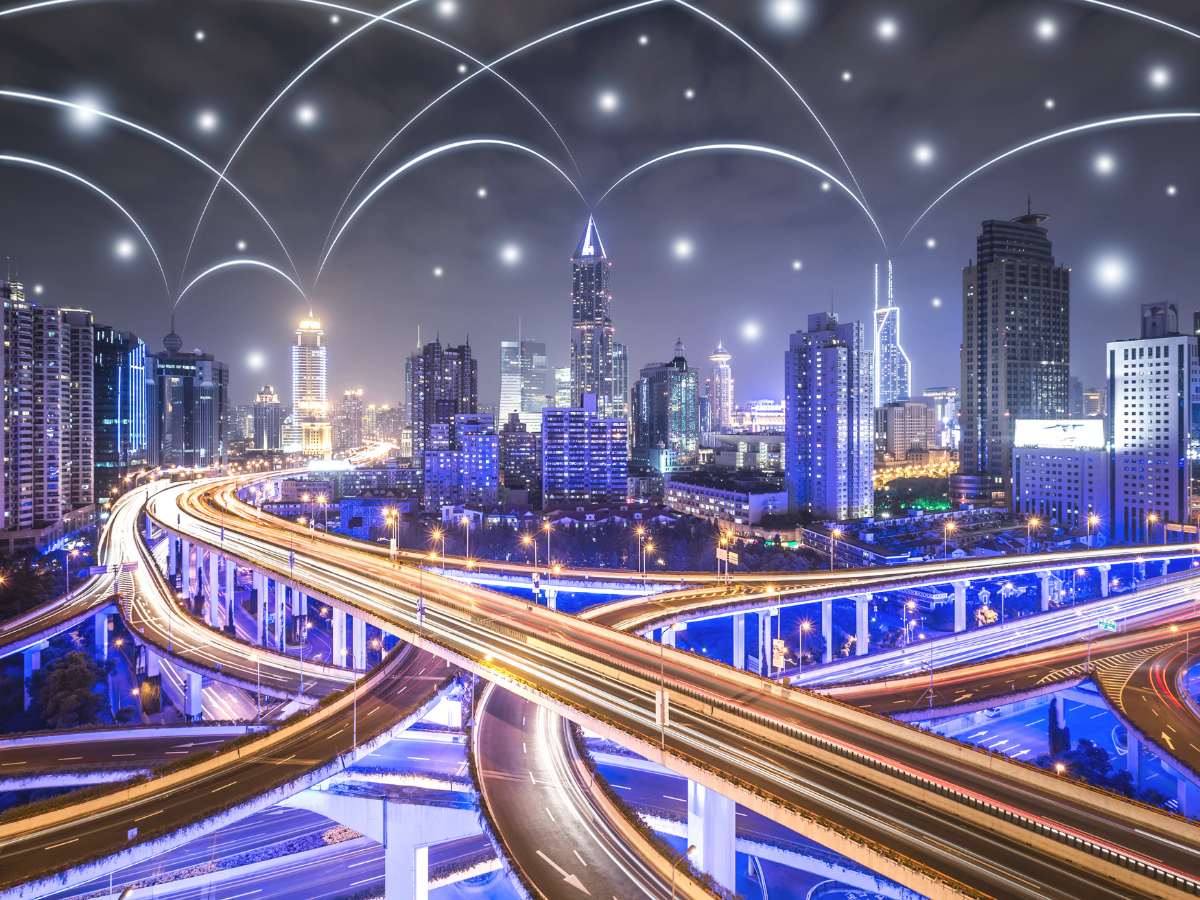 What are the Environmental Advantages of a Smart City?
A smart city can manage its resources and citizens to greater environmental advantages. Here are 5 biggest environmental advantages of a smart city.
A smart city is sometimes called a paragon of efficiency. Hence, it is deemed the perfect instrument to manage resources and thus become sustainable. This has many great environmental advantages. Here are 5 of the biggest ones. 
1. Reduced Carbon Emissions
A smart city will mean smart buildings and smart industries which can manage carbon emissions. More efficient systems will ensure that as little carbon emissions as possible need occur. Also, most smart cities will run on electricity and renewable energy resources, doing away with most fossil fuel burning. With better transportation systems and more efficient electrical grids, carbon emission control will become much more manageable and efficient. 
2. Energy-Efficiency 
As stated earlier, one aspect of a smart city is a more efficient electrical grid. However, that's not all that constitutes energy-efficiency. With electrical vehicles, and more efficient-energy management systems that reduce waste, smart cities can become self-sustainable. 
Not only will smart cities employ more efficient lighting technology, and more efficient circuity, but also ensure more regulated use. Hence, buildings and vehicles, and industries will use energy only when required. Of course, the second law of thermodynamics says that total energy-efficiency can never be achieved. Still, smart city environmental management will alleviate energy waste to a minimum. 
3. Better Solid Waste Management 
Nearly 3.6 million tons of municipal solid waste is produced globally each day. This includes industrial sludge and residential waste as well. This is much more than the planet can sustain. Smart cities will allow for better management f that waste. Using advanced technology to enhance functions of waste management and production, cities will be able to manage waste better. In New York, solar-powered trash contractors only work when they're full to a certain capacity. This is done through smart sensors. 
4. Better Environmental Management 
A smart city environment will also mean better management by growing more sustainable vegetation. It's not all about cutting down on waste. It's also about growing more trees, generating cleaner water, and cleaner air. 
Sensors in smart cities will monitor air pollution levels, check water consumption levels, and energy usage. Together with solid waste management, all this will contribute to a much cleaner, and more prosperous smart city. 
5. Increased Citizen Engagement 
Through the installation of billions of sensors and connecting them to tech, smart cities will foster better citizen engagement. Citizens will be able to provide better and more accurate data on a city's energy consumption, trash levels, traffic routes, etc.
https://medium.com/@mapanauta/5-epic-ways-smart-cities-can-help-the-environment-7192d77ff702
https://synovapower.com/a-global-problem/
Content Disclaimer: 
The above review statements are those of the sponsor (Source of content) and do not necessarily reflect the official policy, position or views of the content publisher. The content distribution company is therefore not responsible for the content and its authenticity and legal standing of the above subject matter. Each individual is required to exercise its content when making a purchase from the above offer. The information does not constitute advice or an offer to buy. Any purchase made from the above press release is made at your own risk. Consult an expert advisor/health and professional advisor before any such purchase. Any purchase made from this link is subject to the final terms and conditions of the website's selling as mentioned in the above as source. The content publisher and its downstream distribution partners do not take any responsibility directly or indirectly. If you have any complaints or copyright issues related to this article, kindly contact the company this news is about.  
DISCLAIMER of Liability. IN NO EVENT SHALL OUR PR COMPANY BE LIABLE OR RESPONSIBLE TO YOU OR ANY OTHER PERSON FOR ANY DIRECT, INDIRECT, INCIDENTAL, CONSEQUENTIAL, SPECIAL, OR EXEMPLARY DAMAGES OF ANY KIND, INCLUDING WITHOUT LIMITATION, LOST PROFITS OR LOST OPPORTUNITIES, EVEN IF ADVISED OF THE POSSIBILITY OF SUCH DAMAGES IN ADVANCE AND REGARDLESS OF THE CAUSE OF ACTION UPON WHICH ANY SUCH CLAIM IS BASED, INCLUDING, WITHOUT LIMITATION, ANY CLAIM ARISING OUT OF OR IN CONNECTION WITH ANY OF THE CONTENT, INCLUDING, WITHOUT LIMITATION, AUDIO, PHOTOGRAPHS, AND VIDEOS, OR OF THE ACCURACY, RELIABILITY, OR LEGALITY OF ANY STATEMENT MADE IN OR OMITTED FROM ANY advertisement, sponsorship, endorsement, testimonial, opinion, or other product-related or service-related statement or review appearing in the Websites or in ANY post or article distributed via the Websites.