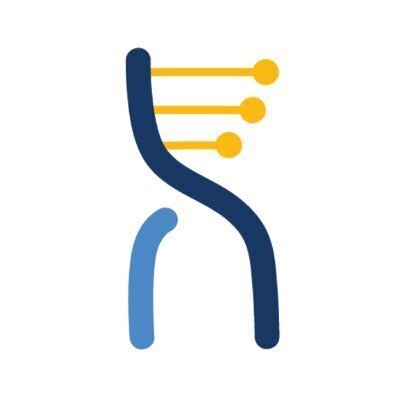 The Gardens at 780 Receives Haven Diagnostics Gold Verification
NUVEEN REAL ESTATE PLACES AN EMPHASIS ON PANDEMIC-PROOFING PREMIER NEW YORK OFFICE TOWER FOR OPTIMUM TENANT HEALTH
NEW YORK │April 1, 2021 – Haven Diagnostics, a workplace health analytics company, today announced that they are in the process of awarding The Gardens at 780 in Midtown Manhattan a gold verification. Nuveen Real Estate, a leading global real estate manager, partnered with Haven Diagnostics to assist in the development plans to provide advanced commercial-level pandemic preparedness. Using Haven Diagnostics technology, Nuveen effectively addressed COVID-19 health and safety concerns resulting in a measured understanding of its space for its tenants.
The Gardens, located on 3rd Avenue between 48th and 49th streets in the Plaza District of Midtown Manhattan, is undergoing a $40 million renovation that focuses on health and sustainability and will deliver in the first quarter of 2022. With Haven's risk assessment, the development team can focus on communicating to its tenants the initiatives and strategic ventilation and filtration decisions made to ensure the tenants' health and wellbeing. Features include increasing and renovating outdoor space as well as the double-height lobby, seven unique ingress/egress points for the lobby to reduce bottlenecks, and the installation of MERV-13 filters to improve air filtration. Other safety initiatives include slab to slab ceilings which result in a 9.0% local marginal risk reduction based on the property's unique ventilation and filtration characteristics.
COVID-19 has put a spotlight on the importance of healthy workspaces. Haven Diagnostics uses its medical analytics software to create virtual twins of properties and help with data-driven decisions that lead to reduced risk in office environments. Making use of stress-tested ventilation, filtration and other public-health safety measures, the platform factors in building layout, tenant profiles, location, and HVAC. Haven Diagnostics' solution makes use of over 450 medical studies ensuring the latest scientific literature is incorporated into their models while also mitigating risk from future pandemics or public health crises.
"The Gardens is setting a gold standard for office redevelopment projects in New York," stated Dr. Michael Gao, Medical Director for Haven Diagnostics. "Nuveen's commitment to the 'do-what-it-takes' mentality to reduce infectious disease risk is paramount for its tenants and the future occupants at 780 Third."
Created by Dr. Gao and Dr. Josh Geleris, Haven Diagnostics uses its proprietary agent-based modeling technology to create virtual twins of properties and simulate infectious disease as well as other health risks. This enables the company to guide in the design of more health-forward building decisions.
"We are always trying to understand how certain capital decisions impact our building's overall health risk, and with COVID-19, it is now at the forefront of every tenant's mind," said Brian Wallick, Director, New York Investments for Nuveen Real Estate. "Haven's team was able to help us analyze each decision we contemplated and provided us with a quantified understanding of those respective decisions.''
The Gardens at 780 leads the way in the next chapter of the famed avenue's redevelopment projects. A 520,000-square-foot office redevelopment, the building is creating a new standard for redevelopment in New York City which emphasizes health and wellbeing for its tenants.
For more information and media coverage please visit www.havendiagnostics.com or email [email protected].


#####
About Haven Diagnostics
Haven Diagnostics is a workplace analytics company giving employers and landlords infectious disease and health data for workplace needs. Founded in 2019, Haven's software is deployed across 5 million square feet in North America and Europe.
The company is headquartered in New York City with an office in Dallas.
About Nuveen Real Estate
Nuveen Real Estate is one of the largest investment managers in the world with $133 billion of assets under management.
Managing a suite of funds and mandates, across both public and private investments, and spanning both debt and equity across diverse geographies and investment styles, we provide access to every aspect of real estate investing.
With over 80 years of real estate investing experience and more than 600 employees* located across over 25 cities throughout the United States, Europe and Asia Pacific, the platform offers unparalleled geographic reach, which is married with deep sector expertise.
For further information, please visit us at nuveen.com/realestate
*Includes 300+ real estate investment professionals, supported by a further 300+ Nuveen employees.
Source: Nuveen, 31 Dec 2020.
Media Contact:
Ben Siegel
Haven Diagnostics
212-381-6832
This content is published on behalf of the above source. Please contact them directly for any concern related to the above. 
This press release may contain forward-looking statements. Forward-looking statements describe future expectations, plans, results, or strategies (including product offerings, regulatory plans and business plans) and may change without notice. You are cautioned that such statements are subject to a multitude of risks and uncertainties that could cause future circumstances, events, or results to differ materially from those projected in the forward-looking statements, including the risks that actual results may differ materially from those projected in the forward-looking statements.