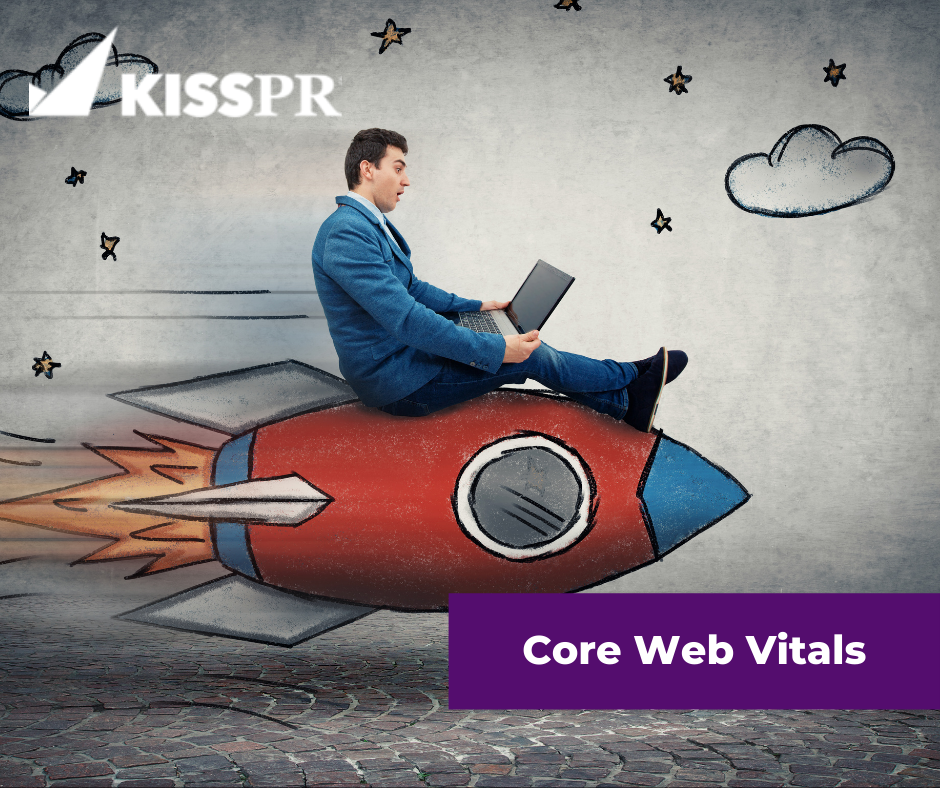 SEO Consultant Qamar Zaman Helps Law Firms Prepare for Google Core Web Vitals Update
How to Prepare for the Upcoming Google Page Experience Update and Optimize CWV Score: Dallas Digital Growth Strategy Expert Explains.
Google's next algorithm update, set to roll out mid-June, may push some previously well-performing websites to the bottom of search engine results pages (SERPs).
Dallas, TX -- The new update is difficult to navigate without in-depth knowledge of the technical side of website development. Dallas-based SEO industry expert Qamar Zaman, whose digital growth strategy consultancy, KissPR, serves an international client base, provides a resource to guide small businesses and brands through the highly technical changes.
"You still have ample time before Google rolls out the Page Experience Algorithm Update in the middle of June," Zaman advises, "Learning the top factors that cause poor CWV score is the first step in determining website issues so that you can come up with the right solutions to improve page experience."
To provide key insight into the importance of Core Web Vitals (CWV) score in a website's search engine performance and capability for ranking, the Forbes Agency Council member has created a free resource, which also explains what each metric means and how to boost each score.
(Read the full resource here: Google Page Experience Update: Why Improving Your Website's Core Web Vitals Score is Important.)
Google's PageSpeed Insights provides a Core Web Vitals (CWV) score, which is based on a set of speed metrics that affect user experience. A website's page experience is influenced by its mobile-friendliness, privacy and security, and interstitials. Google's CWV metrics fall under three main categories – LCP (loading), FID (interactivity), and CLS (visual stability).
"To improve your website's CWV score, you need to learn the negative factors that affect the score of each metric," Zaman explains, "Failing to improve your website's CWV score might push your website to the bottom of the search engine result pages."
To find out what changes need to be made to your website to accommodate the upcoming Google Page Experience Update in your SEO strategy, read Qamar Zaman's full post here.


About KISS PR
For law firms who wish to get their website ready for Core Web Vitals, KISS PR has top SEO experts who work with top law firms in the country, and who can help them prepare for CWW.
KissPR is a Dallas-based SEO and digital public relations agency founded by software engineer turned tech entrepreneur Qamar Zaman. The consultancy specializes in website growth strategy and brand story development, using Zaman's pioneering storytelling method to help brands create a lasting impression. In addition to consistently bringing measurable SEO results, the expert team of web developers, designers, and storytellers at KissPR pride themselves on creating long-term connections between clients and customers. To schedule a complimentary consultation for your small business or brand, have a team member contact you today.
Media Contact
This content is published on behalf of the above source. Please contact them directly for any concern related to the above. 
This press release may contain forward-looking statements. Forward-looking statements describe future expectations, plans, results, or strategies (including product offerings, regulatory plans and business plans) and may change without notice. You are cautioned that such statements are subject to a multitude of risks and uncertainties that could cause future circumstances, events, or results to differ materially from those projected in the forward-looking statements, including the risks that actual results may differ materially from those projected in the forward-looking statements.