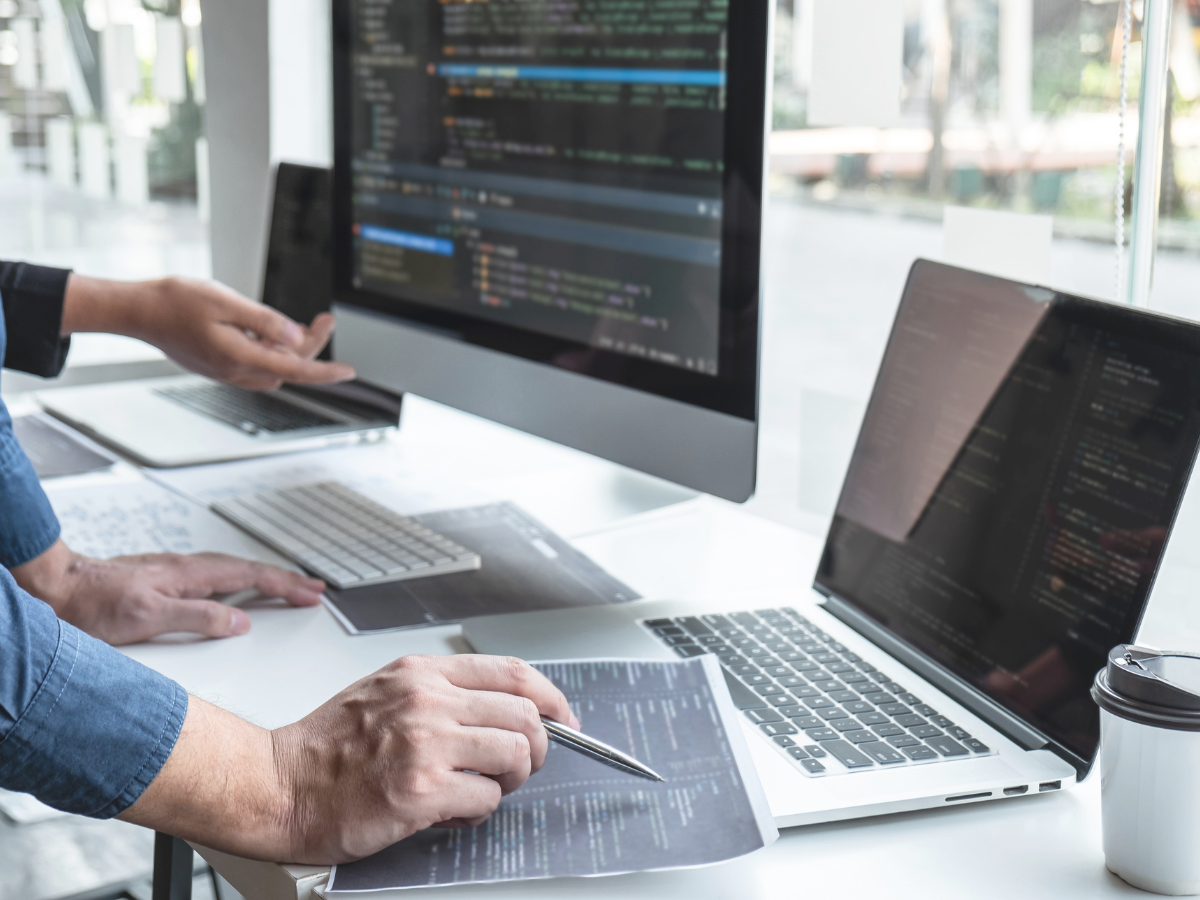 Dallas Web Programming Experts at KISS PR Explain - 5 Most Popular Programming Languages
There are dozens of programming languages in the world. Here are the 5 most popular ones you can learn today.
This is a list of the most popular programming languages in the world according to GitHub and Business Insider. 
1. JavaScript and Python 
JavaScript and Python are both considered to be incredibly capable programming languages. In the world of interactive software and data analytics, these two languages are consistently being utilized. 

JavaScript is used to build web pages for interactive websites. Developers love the language for its lightweight, flexibility, and power. The average salary for a developer is $118,000. However, it's not Java; there is a clear distinction between the two. 
Python is the language of data science. It's a relatively easy language to learn and integrated with other languages like C++ and C. However, since Python isn't suitable for mobile apps, it is perhaps slightly less used than JavaScript. Average salary for developers is round $120,000. 
2. Java 
Java, though having nothing in common with JavaScript, is still a great programming language. You may remember playing a lot of games on old Nokia phones and Samsung phones that were built on Java. That's why it's still used to develop mobile and web apps as well as games and data driven software. Its similarity to C++ and C# is also advantageous. Average salary for developers can go as high as $104,000. 
3. PHP 
PHP is a hypertext processing language. The language is open source, which is always a plus for the programming community. It is used for web development; which is why you may have noticed the "php" extension on some web pages. It has been used by both Facebook and Yahoo! That being said, it's not considered the best programming language. In fact, coders have maligned it as a programming language. 
4. C# 
C#, pronounced C Sharp; was created by a Microsoft developer team. It is quite similar to Java and is used for mobile games, apps, and enterprise software. Average salary for a developer is $97,000. 
5. C/C++
C/C++ are languages that most people learn when they begin coding. They're considered good foundations for coding. While C is an old language that is considered obsolete for modern use cases, it still has complex syntax. Hence, it helps familiarize programmers with programming logic, semantics, and syntax. 
C++ helps to run systems that run apps themselves. Coders have written huge libraries and compilers for C++ over the years. Importing these libraries is essential to understanding programming languages and code. That being said, C++ shares obsolescence with C; its source. 
Both languages can yield an average annual salary of $97,000.
If you need help with business application design consult KISSPR.com  Website Design and Web Application Development Company

If you want to promote your business distribute your press release to over 1000 websites with KISS PR Distribution Network. KISS PR is now offering FREE PR to eligible businesses to get ready for holidays. Story.kisspr.com Submit FREE press release here Story.kisspr.com For sending free press release 

Content Disclaimer: 
The above review statements are those of the sponsor (Source of content) and do not necessarily reflect the official policy, position or views of the content publisher. The content distribution company is therefore not responsible for the content and its authenticity and legal standing of the above subject matter. Each individual is required to exercise its content when making a purchase from the above offer. The information does not constitute advice or an offer to buy. Any purchase made from the above press release is made at your own risk. Editorial merit of this content is subject to news publisher and its downstream partners. Consult an expert advisor/health and professional advisor before any such purchase. Any purchase made from this link is subject to the final terms and conditions of the website's selling as mentioned in the above as source. The content publisher and its downstream distribution partners do not take any responsibility directly or indirectly. If you have any complaints or copyright issues related to this article, kindly contact the company this news is about.  
DISCLAIMER of Liability. IN NO EVENT SHALL OUR PR COMPANY BE LIABLE OR RESPONSIBLE TO YOU OR ANY OTHER PERSON FOR ANY DIRECT, INDIRECT, INCIDENTAL, CONSEQUENTIAL, SPECIAL, OR EXEMPLARY DAMAGES OF ANY KIND, INCLUDING WITHOUT LIMITATION, LOST PROFITS OR LOST OPPORTUNITIES, EVEN IF ADVISED OF THE POSSIBILITY OF SUCH DAMAGES IN ADVANCE AND REGARDLESS OF THE CAUSE OF ACTION UPON WHICH ANY SUCH CLAIM IS BASED, INCLUDING, WITHOUT LIMITATION, ANY CLAIM ARISING OUT OF OR IN CONNECTION WITH ANY OF THE CONTENT, INCLUDING, WITHOUT LIMITATION, AUDIO, PHOTOGRAPHS, AND VIDEOS, OR OF THE ACCURACY, RELIABILITY, OR LEGALITY OF ANY STATEMENT MADE IN OR OMITTED FROM ANY advertisement, sponsorship, endorsement, testimonial, opinion, or other product-related or service-related statement or review appearing in the Websites or in ANY post or article distributed via the Websites.